Thank you for visiting North Florida Elite-Home of the Panthers-the hottest cheer gym in the Lake Area Region!
Voted top 20 small gyms by "The Cheer Leader Magazine"

Stop by our gym to reserve your spot in one of our classes today at one of the times below!
ClickHERE to see our Schedule
CONGRATS TO YOUTH ONYX! Youth Level 1 : 1st place, Grand Champs and Full paid bid to US Finals at Jam Fest Nationals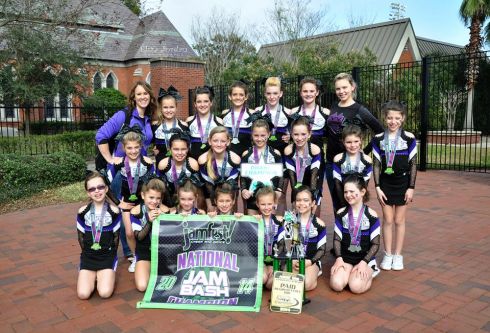 Congrats Pearls on your 1st Place finish!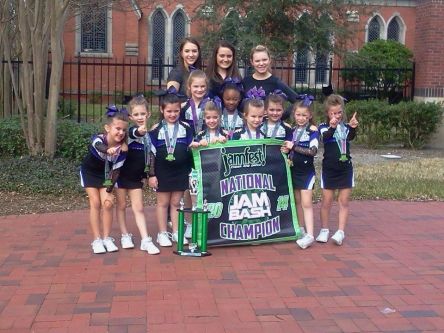 Congrats Diamonds on 2nd Place and Tiny 4th Place
at Jam Fest Nationals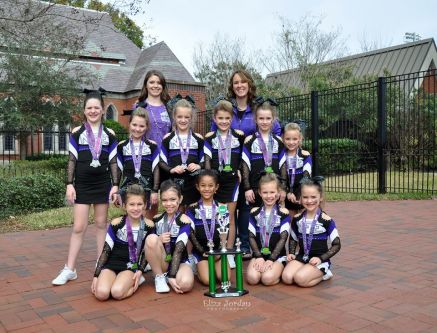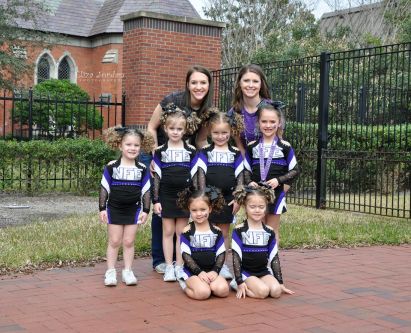 CONGRATS to our Mini Diamond team for 3rd place at State in Daytona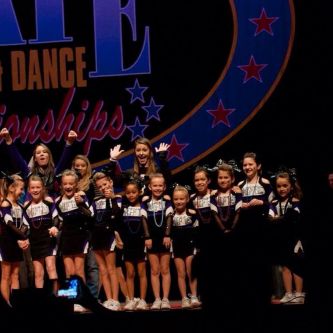 Our New Location has:
Full competition size spring floor
Non spring floor room
Tumble Track
and more!
New Address: 104 LM Gaines Blvd Bay 1 & 3, Starke FL
We offer classes for all ages and all levels:
Cheerleading

Tumbling

Preschool Tumbling

Competitive Cheer ages 3 and above
COME JOIN THE LAKE AREA'S HOTTEST NEW TEAM!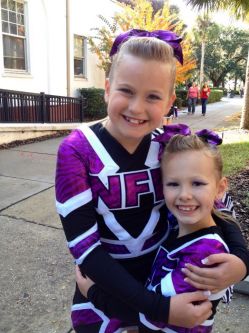 We accept athletes from ages 3-18 and ALL skill levels!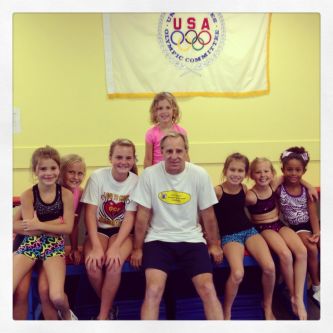 Feel free to browse around our website and see all that we have to offer!
Here are some quick links to other items on this page:
We hope you enjoy your time together with us. If you have any questions,
you can call us at (352) 275-6305 or email stef@northfloridaelite.com or kyle@northfloridaelite.com
Congrats to our athletes at their first competition!
Tiny Topaz- 2nd
Mini Pearl-1st
Mini Diamond-2nd
Youth Onyx-2nd
Senior Sapphire-3rd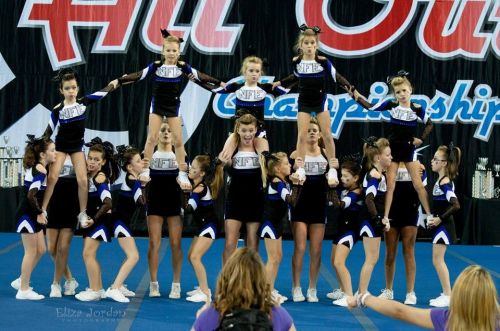 Congrats to our 2012-2013 Panthers on a great season!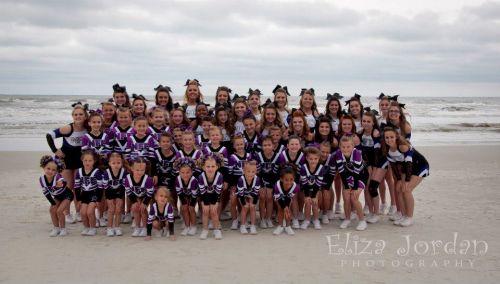 Congratulations to our cheerleaders at their Orlando Competition! GO BIG OR GO HOME!

Our mission at North Florida Elite Cheer & Tumble is to provide quality instruction in a fun, safe and positive environment. We are dedicated to providing an atmosphere in which EVERY child can experience the thrill of success, regardless of skill level.
Thank you for considering North Florida Elite Cheer & Tumble for all your tumbling and cheer needs. We look forward to working with you and your family!