Congrats to Youth Dynamite & Senior Bombshells
Top 3 & Top 10 National ranking at D2 Summit!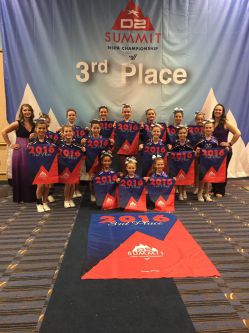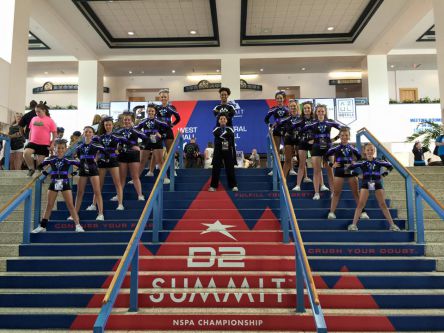 We accept ALL athletes from ages 3-18 and ALL skill levels!
Competitive All Star Cheer ages 3 and above
Cheerleading 101
Tumbling
Preschool Tumbling
Open Gym
What Class Is Right For ME?
Call or stop by our gym today and let on of our Desk Divas assist you in finding the perfect class for your child.
New Address: 104 LM Gaines Blvd Bay 1 & 3, Starke FL
Full competition size spring floor
Non spring floor room
Tumble Track
and more!
We hope you enjoy your time together with us. If you have any questions,
you can call us at (352) 672-1126 or email stef@northfloridaelite.com orkyle@northfloridaelite.com
Our mission at North Florida Elite Cheer & Tumble is to provide quality instruction in a fun, safe and positive environment. We are dedicated to providing an atmosphere in which EVERY child can experience the thrill of success, regardless of skill level.
Thank you for considering North Florida Elite Cheer & Tumble for all your tumbling and cheer needs. We look forward to working with you and your family!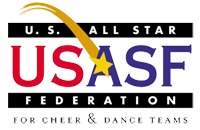 Sign Up For A Free Class!